---

Current/Highs/Lows - Outside Conditions top
---
| | |
| --- | --- |
| | |
| | |
| | |

Local Weather Warnings and Alerts top
---

Current Forecast from NWS top
---
Santa Cruz Mountains Zone Forecast
901 PM PST Sat Dec 2 2023
REST OF TONIGHT - Chance of Rain
Mostly cloudy. A chance of rain. Lows in the upper 40s. Northwest winds around 5 mph.
SUNDAY - Chance of Rain
Mostly cloudy. A slight chance of rain in the morning. Highs in the 50s to lower 60s. Northwest winds 5 to 10 mph.
SUNDAY NIGHT - Mostly Cloudy
Mostly cloudy. Lows in the upper 40s. North winds around 5 mph.
MONDAY - Mostly Cloudy - Clearing
Mostly cloudy in the morning then becoming sunny. Highs in the upper 50s to mid 60s. North winds 5 to 10 mph.
MONDAY NIGHT - Mostly Clear Weather
Mostly clear in the evening then becoming partly cloudy. Lows in the upper 40s. North winds 5 to 10 mph.
TUESDAY - Partly Cloudy
Partly cloudy. Highs in the 60s.
TUESDAY NIGHT - Chance of Rain
Mostly cloudy. A slight chance of rain. Lows around 50.
WEDNESDAY THROUGH THURSDAY NIGHT - Mostly Cloudy
Mostly cloudy. A chance of rain. Highs in the lower 50s to mid 60s. Lows in the upper 40s.
FRIDAY - Mostly Cloudy - Clearing
Mostly cloudy in the morning then becoming partly cloudy. A chance of rain. Highs in the 40s to upper 50s.
FRIDAY NIGHT - Partly Cloudy
Partly cloudy in the evening then becoming mostly clear. A slight chance of rain. Lows in the lower 40s.
SATURDAY - Sunny Weather
Sunny. Highs in the 50s.

From the National Weather Service

Prepared by Boulder-Creek.com on: Sun Dec 3 02:00:03 PST 2023
Temperature and Rain Forecasts for Local Cities
No forecasted temperature/precipitation table for cities
available at this time. Check back again at the next forecast run.

Technical Weather Discussion from the NWS

Weather Images top
---
| | |
| --- | --- |
| | National Weather Service Weather Imagery |
Latest Satellite
| | |
| --- | --- |
| | Weather Underground Weather Imagery |
Click to Enlarge

Visual and IF Satellite

Local Personal, METAR and RAWS Stations top
---
San Francisco Bay Area Weather Mesonet

This is a map of personal weather stations in the Bay Area. Click on a temperature icon to go to that stations' weather report. Personal Weather Station data is supplied by the Weather Underground. METAR station data is provided by NOAA. This map is updated on the half-hour. Hot links are updated on the quarter-hour. Browser must support ALT image tags. If you are using FireFox, use can use this extension.
Airport METAR Stations - Maintained by the NOAA
Click on one of the menu choices to see the current weather conditions.
Updated every couple hours from NOAA.
RAWS Weather Stations

RAWS, Remote Automated Weather Stations, are typically owned and maintained by local wildland fire agencies to monitor local fire danger conditions. These weather stations collect, store, and send data to the National Interagency Fire Center in Boise, Idaho via the GOES satellite.

Fire managers use this data to predict fire behavior and monitor fuels, resource managers use the data to monitor environmental conditions. Usually updated every hour. Link opens into a new browser window. Use the raw data text link to get last 24-hours. All raw data records day of the month and times in Zulu (UTC), subtract 7 hours if local time is PDT (UTC-7), 8 hours if local time is PST (UTC-8).

Pulgas, CA (Raw Data Link)
Los Gatos, CA (Raw Data Link)
La Honda, CA (Raw Data Link)
Ben Lomond, CA (Raw Data Link) *
Los Altos, CA (Raw Data Link)
Corralitos, CA (Raw Data Link)

* closest RAWS near Boulder Creek, on top of Ben Lomond Mountain
More local San Lorenzo Valley weather stations can be found here!

Weather Underground top
---
Click above to get today, yesterday, past week and month graphs from KCABOULD3. Weather data updated every 15 minutes. Unless power outage or system issue intervenes, after all the weather station is in a California rain forest.

The Station WeatherCAM top
---
Boulder-Creek.com Weather Camera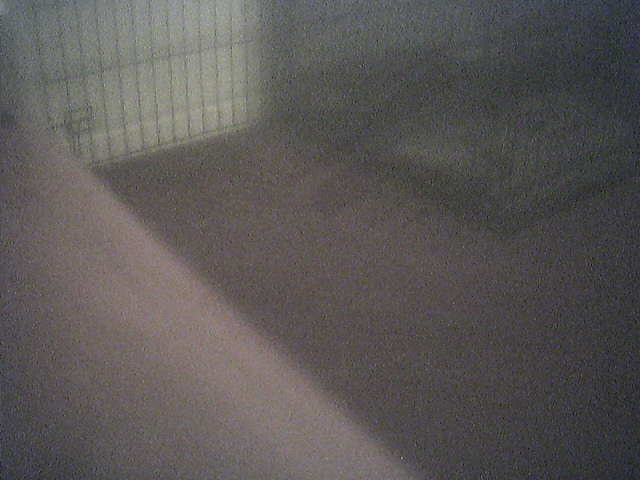 Looking south-west towards Ben Lomond Mountain. The image is updated every minute. Winter exposure requires the camera to be pointing downwards to avoid sun-burning the camera sensor. (Note burn marks in the upper right hand quadrant.)
A 24 hour time lapse movie is available below of the same scene, courtesy of WeatherUnderground. Note that this feature is still in beta mode SO HICCUPS ARE TO BE EXPECTED. The time lapse movie frame is currently updated every five minutes with the above image.
Due to the poor quality of Wunderground's Flash compilation. I've managed to put my own "yesterday" 24 hour time-lapse weather webcam that shows both 5 minute incremental images from the webcamera along with the weather conditions superimposed over the webcam image. The timelapse webcam movie updates at midnight for the previous day. This feature is under development and is subject to change.
Experimental Link to Yesterday's Weather Webcam
(~2.5MB - will open in a separate window)

5-Day Temperature History top
---
Daily Outdoor Temperatures by Year
Outdoor temperature sensor is currently at a southern exposure couple hundred feet above the valley floor above a mile north of town. Previous to August 7th, the station was located on Bear Creek Road near town. For local downtown temperatures - check out San Lorenzo Water District.

5-Day Humidity History top
---
Indoor/Outdoor humidity. Outdoors is yellow and uses left-hand abscissa. Indoor humidity is a thin white line and uses right-hand abscissa.

5-Day Barometric History top
---
Note: Graph displays Station (Raw) Barometric Pressure. Current pressure trend unfortunately records time interval changes. Check graph to determine in general whether pressure is increasing or dropping.

Wind Conditions top
---
Note: Wind conditions in downtown Boulder Creek typically are much higher than what is represented here due to 'valley wind-tunnel effect'. This weather station is off Highway 9 about a mile from Boulder Creek and sits a couple hundred feet above the valley floor . On the wind rose compass, the inner band is 10 mph and the outer band is set to 20 mph. Anything beyond the 20 mph band is high winds!


GEOS High Density Winds Eastern Pacific

Current Rain Conditions top
---
Due to power outages, some of the graphs may not be accurate as to real-time. Rainfall totals however are accurate, once power is restored since the weather base station has battery backup.
Rain totals for January 2008 Big Storms:
---

01/03/2008
1.30"
01/04/2008
7.09"
01/05/2008
1.18"

---

01/24/2008
1.30"
01/25/2008
6.93"
Typical: Sporadic rains start in October with heavy rains starting in January. Rains decrease in intensity in April-May. Rainfall totals are reset the 1st of every October. Better detailed rain graphs (in/hr) can be found on the WeatherUnderground daily/historical report for this station.
Daily Rainfall by Rain Year
Rainfall Total by Rain Year
Oct 2002 to Sep 2003: 51.34 inches
Oct 2003 to Sep 2004: 46.80 inches
Oct 2004 to Sep 2005: 66.14 inches
Oct 2005 to Sep 2006: 67.36 inches
Oct 2006 to Sep 2007: 26.24 inches
Rainfall total comparison (this year vs. last year)
This graph shows this year's rainfall totals compared with the total rainfall from our previous year. Note: rainfall year is calculated from the 1st of October.

Current Cloudbase top
---

Weather NOAA Summary Archive top
---
Current NOAA Weather Summary for this weather station.
Click on the year for NOAA summary reports for year and individual months. The page will open up into a new browser window. The 2007 weather summary is usually updated the first of the month.

Solar Activity top
---
Current UV Index Forecast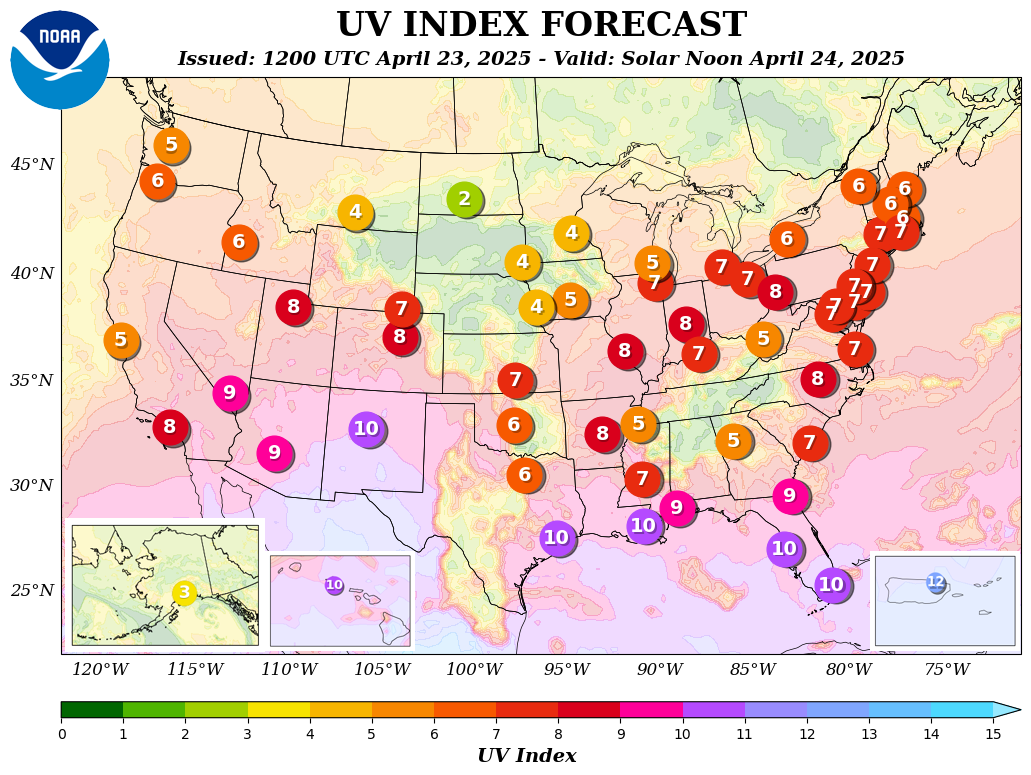 Mauna Loa Image

Sun Active Regions

Solar X-rays

Geomagnetic Field

From: Link

Real-Time Solar Wind

North Auroral Map

South Auroral Map
Note: The GOES Solar X-ray Imager has gone hay-wired and has been taken offline while the SXI team tried to troubleshoot the problem. Therefore the SXI solar images are currently not available. For the latest in operational status, please see this link.
From NOAA Space Environment Center
Other Space Weather Links
---
Send comments to either Guest-book or webmaster@boulder-creek.com.
Revised: 17 Apr 2009 21:34 -0700 GMT (Pacific)